"I know there's a proverb which that says 'To err is human,' but a human error is nothing to what a computer can do if it tries."
– Agatha Christie
Working from home is fine because we still have the right connections in place. Televisions to watch only the most stimulating and educational shows, telephones to get instantly in touch with those we hold most dear and crucially the internet to do everything we can to still be as (and sometimes more) productive at work as possible.
But it's happening more and more now. We have to work from home and this is starting to turn up some problems.
And no. I don't just mean that my wife is now acutely and accurately aware of how annoying I am.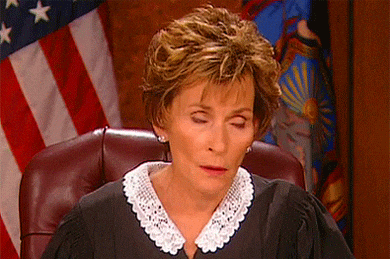 I'm talking about clones. Specifically SQL Clone, and clones do not work great from home.
Now for anyone out there who has never heard of SQL Clone, where have you been?? It's an incredibly intuitive, reliable tool for rapid provisioning of database copies (*cough* definitely not just lifted from the website) – in any case, it's pretty darn cool.
One of the coolest things about this technology though is how it seamlessly plugs into the Microsoft Ecosystem by leveraging the VHD(X) technology available in x64 Windows. This means there's no special file systems, no hard or software "appliances", it's very much plug and play (with a little tinkering around ports 14145 and 14146 of course!)
Naturally though it does come with it's challenges, as does all technology, and it has been highlighted recently more so than ever.
The Problem
Whilst SQL Clone is a beautiful, elegant and easily automated answer to the database provisioning problem – there are 2 gotcha's that you must be aware of when you start using the solution. SQL Clone relies on the relationship between the Image file (the centralized, virtualized parent, as it were that exists on a windows fileshare) and the Clones themselves (the 40mb diff disks on the hosts).
Now many people choose to put Clones onto their workstations, which for many of us is our laptops. We have SQL Server Developer installed and we pull down a few clones for different branches, for testing etc. etc. and all is well with the world.
When you're in the office that is.
When a user queries or works with a SQL Clone and it requires any of the schema/data that was in the original copy and is not in the changes the user has made, a call is made back to the image file (the VHD mounted copy) to fetch it. When you're in an office setting (with your cup of coffee in one hand and a colleague sat next to the other telling you about their weekend) this is fine because you're connected directly to the company network and therefore the link between the clone on your laptop and the image file on the fileshare is short, strong and stable.
At home though this isn't the case. Many of us work on VPNs that are "ok" on internet connections that can only be described as temperamental. So what happens when a clone tries to call back to the image file across this VPN, which is now much further away, across a sea of uncertainty and poor connection?
Bad things happen. Either the Clone cannot connect to the Image and it decides it no longer knows what it is, and it falls into Recovery Pending for a while until the connection is re-established, or if the connection is present it is just so slow.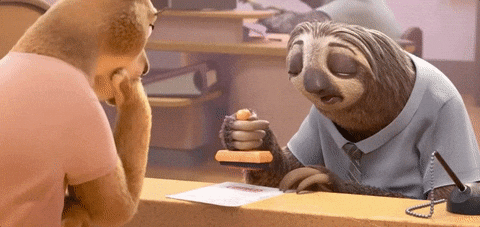 This isn't a fault of the tool, I hasten to add, it is just the nature of the technology. Much as we would expect our RDP sessions to be a little laggy if we were based in Greenland and the server was in Australia, it is just part of life.
So… are there solutions? You bet there are!
Option 1: The "jump box"
Many people I have worked with have found that they are still able to leverage SQL Clone whilst working from home by reducing the physical distance between the Clone and the Image, and have done so by introducing a Dev/Test "jump box".
The way this works is by having an instance of SQL Server available within the company network onto which the Clones are provisioned.
This works great because it means that the link between the Clone and the Image is once again short and strong and stable, relying on the company network, but you can easily connect to or RDP onto this jump box if you need to work with them. Still using your VPN and internet from home? Check! Able to work with a Clone now though? Check!
Option 2: The Cloud
Welcome… to the world of tomorrow!
By which of course I mean, the world that has been available to us for a while. Infrastructure as a Service (or IaaS) allows us to very easily spin up an additional dev/test server which can be used in the interim. Whilst this does incur a little extra cost in infrastructure it still means that you won't need as much space on the VMs themselves, thank you SQL Clone!
As long as you have a fileshare available in say Azure or AWS and a Windows VM you're pretty much good to go and once you've got Clones and Images up in the Cloud, you're reliant on the networks of the providers, and I've got to say, they're not too shabby at all!
Sneaky side note: ALL demos I give of SQL Clone actually run on an EC2 VM with a 91GB Image on a fileshare and it works great!
Option 3: Roll-your-own solution
Ok. I realize this one is not really a solution. But the thing we've highlighted here is that it's all about the distance between the Clone and the Image. Those two love-birds cannot exist long distance.
So if you might have another ingeniously simple way of solving this, I would recommend having a read of this magnificent document written by an incredibly clever ex-colleague of mine and the "How It Works" documentation and then let me know what YOU come up with:
Links: Best Practices for SQL Provision and How It Works
Conclusion
There are a few ways of getting around this problem but they're not always obvious or clear, and at this trying time, you just want solutions you have in place to work. We all do.
So if you are working with any of Redgate's tools, or even if you just have a question that I or a colleague might be able to help with – please reach out to us, talking to us won't cost you anything, but it sure as heck might gain you something!
Stay safe, stay well and have a great week!
Me on Twitter: @PlantBasedSQL
Redgate on twitter: @Redgate
Redgate Support Team: support@red-gate.com